The Xiaomi Mi 10i is already on sale in India, but not everyone is invited. Amazon Prime members can grab a unit right now (note: the 6/64 GB version isn't available yet). The other group with priority access to the new phone is Reward Mi members.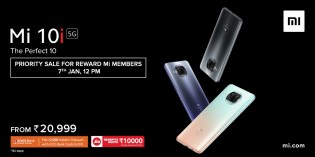 Amazon Prime and Mi Reward members get early access to the Xiaomi Mi 10i
In both cases, you can get an INR 2,000 instant discount with an ICICI Bank card. Also, Reliance Jio is offering benefits "worth INR 10,000", though it's not a lump sum. INR 3,000 of that is split into 40 INR 75 discount coupons, which you can use to recharge your Jio account. There is also a fitness counseling session valued at INR 2,500.
You should read the detailed breakdown for more details on this. There are more perks too, for example, you can get a Mi Smart Speaker for INR 2,000 (half its current price).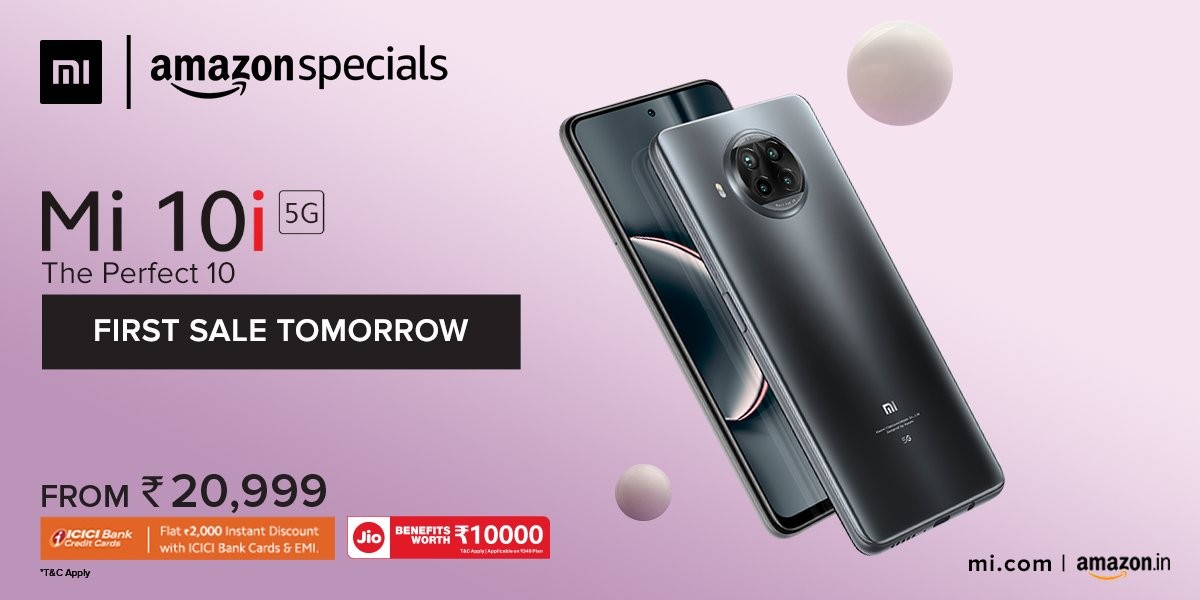 For everyone else, the sale of the Mi 10i will begin tomorrow at 12 noon. You can buy the phone from Mi.com or Amazon.in. Prices start at INR 21,000 for the 6/64 GB model, the one with 6/128 GB is INR 22,000 and the top version with 8/128 GB memory goes for INR 24,000.