[ad_1]

Everyone dreads the chore of dealing with a large influx of Notifications, but we still need them to keep up with what is going on. Fortunately, in iOS 12, Apple made a number of changes to the improve the user experience.

[youtube https://www.youtube.com/watch?v=UCvfE6vQPd0&w=560&h=315]
Some changes are minor, such as the decrease in text size. Others are more fundamental changes to the way we manage manage and interact with them.
Grouped notifications
Notification Center now looks much more organized and is easier to parse. Never again will you have to worry about a text chain taking over Notification Center. With iOS 12, alerts are grouped by the app that sent them.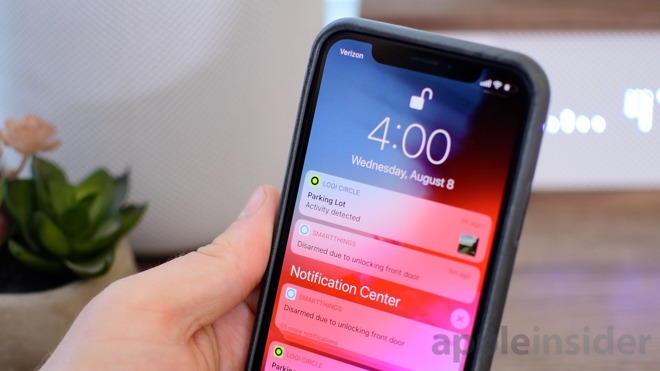 Each individual category can be expanded by tapping on it, then collapsed by tapping the Show Less button that appears above (as well as below) the notifications.
When you swipe left on notifications, there are three options to "Manage", "Clear", or "View" the notification, or stack.
Instant Tuning
Tapping Manage on a notification brings up a new modal dialog box with the options to "delivery quietly," disable, or jump into Settings for further tweaking.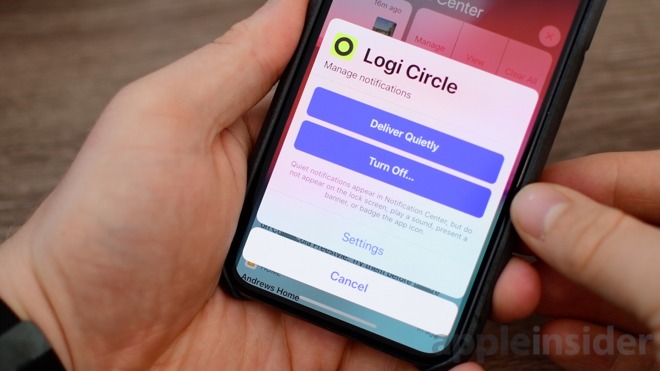 When notifications are delivered quietly, they go straight to Notification Center without alerting the user. This is useful for things you want to know, but don't need to be bothered with constantly.
Siri Suggestions Do Not Disturb mode
Siri Suggestions are seen throughout the new OS. One of our favorites regards notifications and Do Not Disturb mode.
Whenever Siri detects a dinner in your calendar or a movie ticket in Wallet, it will suggest you turn on Do Not Disturb during that time to mute notifications.
Do Not Disturb will be turned off when the appointment ends or when you leave the theater, leaving you with no task to complete. There are surely other situations and calendar appointments where this applies, but we will have to see as time goes on and iOS 12 is installed by more users.
Siri Suggestions notifications
Another use of Siri Suggestions is with often untouched notifications. Any notifications that come in and are rarely interacted with by the user will see a suggestion appear below them to either deliver quietly or disable.
Notification analytics
As part of Screen Time, Apple's new digital health feature, there is a useful area that provides analytics on notifications.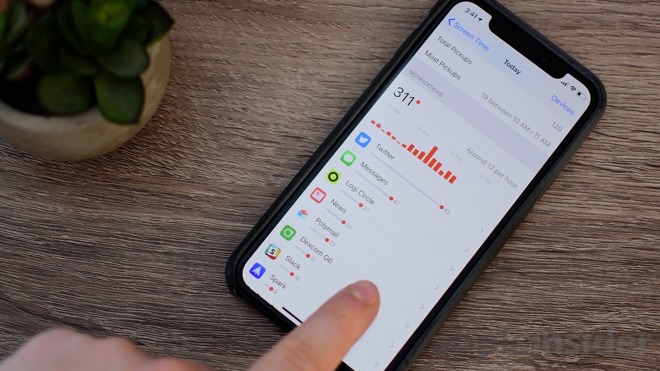 It lets users see how many notifications are received, and which applications are sending them. The goal being users are able to see which apps are pestering them most often and can make changes to which are being sent.
Richer notifications
More actions will be able to be completed right from the notification without the need to launch the app. This includes actions such as liking a photo on Instagram or scrolling through a whole email.
This will take developer support to enable, but we should start seeing the effects shortly after iOS 12 is released this fall.
Bedtime mode
When scheduling Do Not Disturb mode, users are now able to turn on Bedtime mode. Bedtime mode sends all calls and notifications directly to Notification Center.
When the user wakes up in the morning, they aren't greeted by a bloated lock screen full of alerts but are instead eased into them on their own time.
Critical alerts
As is abundantly clear, Apple has put much effort into minimizing notifications and reducing dependence on our devices.
Some alerts however still need to be delivered, even when things, like Do Not Disturb, are turned on. A diabetic who sees their blood sugar levels dropping above or below healthy levels should still receive that alert, even if Do Not Disturb is enabled.
There is a bit of a workaround for developers now, but iOS 12 makes critical alerts more official.
These critical alerts are only for certain app categories such as health apps, and require a special entitlement granted by Apple. So, don't expect all apps to be able to constantly bother you.
Take back Notification Center
All of these changes, and much more will be arriving this fall in iOS 12 for iPhones and iPads.
!function(f,b,e,v,n,t,s)
if(f.fbq)return;n=f.fbq=function()n.callMethod?
n.callMethod.apply(n,arguments):n.queue.push(arguments);
if(!f._fbq)f._fbq=n;n.push=n;n.loaded=!0;n.version='2.0′;
n.queue=[];t=b.createElement(e);t.async=!0;
t.src=v;s=b.getElementsByTagName(e)[0];
s.parentNode.insertBefore(t,s)(window,document,'script',
'https://connect.facebook.net/en_US/fbevents.js');
fbq('init', '303691330110002');
fbq('track', 'PageView');
(function(d, s, id)
var js, fjs = d.getElementsByTagName(s)[0];
if (d.getElementById(id)) return;
js = d.createElement(s); js.id = id;
js.src = "http://connect.facebook.net/en_US/all.js#xfbml=1";
fjs.parentNode.insertBefore(js, fjs);
(document, 'script', 'facebook-jssdk'));https://connect.facebook.net/en_US/all.js#xfbml=1

Source link
REPORTS INTEGRATION TAGS SETTINGS Integration Tag(s) Domain:Select domain gadgetgaliyara.com Tag Type: DFP Non-DFP Ad Unit:Select ad unit vi stories IAB Category:Select IAB Category IAB19-6 - Cell Phones Language:Select language English Div ID:Enter ID wp_insert_vi_ad Keywords:Enter keywords Gadget,Gadgets,Tech news, Mobile Phone, Latest Mobile, Laptop, Latest Laptop, New Mobile,Smartphone, Tech Review, Gadget Review, Mobile Review Font:Select font Font SizeEnter font size Text Color:Select color Background Color:Select color vi Optional 1:Enter vi optional 1 vi Optional 2:Enter vi optional 2 vi Optional 3:Enter vi optional 3 Ads.txt:You have not added us to your ads.txt Click here to manually set ads.txt Generated Tag:
This story has been sourced from a third party syndicated feed, agencies. Bollywood Galiyara accepts no responsibility or liability for its dependability, trustworthiness, reliability and data of the text. BollywoodGaliyara.com reserves the sole right to alter, delete or remove the content.